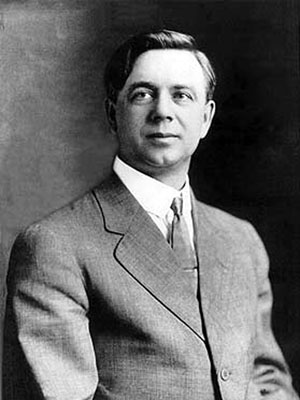 Copyright © 2014, 2016 Matthew Block
Posted here are the parallel charts for four of Dr. William S. Sadler's books: The Truth About Spiritualism (1923), The Mind at Mischief (1929), Living a Sane Sex Life (1938), and Long Heads and Round Heads (1918). The charts show how Sadler wrote each book, chapter by chapter.
William S. Sadler (1875-1969) was a central figure—likely the central figure—in the whole Urantia Book phenomenon, but he remains an enigma. He apparently destroyed nearly all of his personal and professional files, leaving historians little to go on beyond the surface facts of his career and the stories told about him by a tight circle of Urantia Book believers who held him in uncommonly high esteem. His most interesting legacy are his numerous books, most of which have not been read by even the most ardent believers, but which—thanks to the parallel studies—reveal much about him, some of it disturbing.
Most remarkable is the fact that Sadler's techniques of culling and paraphrasing from his sources (which he often didn't cite) are, sometimes, distinctly similar to those used by the UB author(s) in writing several Urantia papers. Comparative study of the Sadler parallel charts and the UB parallel charts is shedding unexpected new light into Sadler's real role in the creation of the Urantia Book.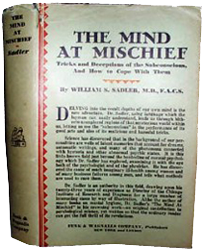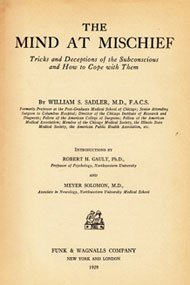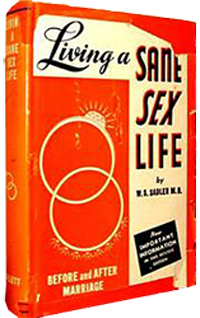 COMMENTS
This book was published in 1938 in two editions—as a two-volume set called The Sex Life Before and After Marriage and in one volume as Living a Sane Sex Life. In 1944 a second edition of the one-volume book was published, with revisions made to four of the twenty chapters. The revisions had to do with deleting information about sexual positions and birth control methods and replacing it with less graphic material. The 1938 and 1944 editions are credited to Drs. William and Lena Sadler, but William alone is listed as author in the 1946 printing of the 1944 edition. Posted here is the full text of the 1938 edition, with parallel charts showing how Sadler (or the Sadlers) wrote it, chapter by chapter.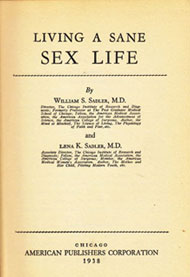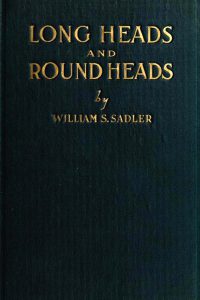 LONG HEADS AND ROUND HEADS (1918)